At the Tire Technology Expo 2020, which takes place in Hanover from 25th to 27th February, UTH GmbH from Fulda/Germany will be presenting its extended product range. The company will be introducing its innovative solution for reworking material generated in rubber processing: the TRP Reworker System.
UTH's core competencies include roll-ex® gear pump technology and innovative fine mesh straining solutions. These technologies enable rubber and tire manufacturers worldwide to meet the challenges of rubber processing. The demand is for products of the highest quality as well as greater cost-effectiveness.
At the 2020 Show, as an extension of its innovative product range, the company will present the new TRP Reworker System which is based on the UTH Two-Roll-Plasticiser (TRP) with integrated gear pump. This new high-performance system incorporates new technology that combines gentle rubber processing, based on an open roll system, with proven methods such as cracking, homogenizing and discharging. The innovative TRP Reworker System is designed to gently process unvulcanized material generated during tire production and return it back to the production process. In just one single step, the TRP Reworker automatically and continuously homogenizes and fine mesh strains treads, sidewalls, profiles or sheets at a low temperature. With possible throughputs of up to 2,500 kg/h per system, this technology represents a breakthrough. Energy-efficient and space-saving, the TRP Reworker from UTH provides an economical alternative to existing processes.
For 35 years UTH has been successfully established on the international market specialising in the development of customer-specific solutions for the rubber and tire industry. These are used in the different areas of tire manufacturing, for example, in the mixing line for the final compound and master batch, complete offline straining cells, in the extrusion line and rework area. The range of intelligent upstream and downstream equipment, which enables seamless integration in mixing lines of all sizes, is just as much a part of the scope of supply as the essential after sales service.
The UTH team looks forward to meeting you at booth no. 4028 (hall 20)  for discussing possible applications of the roll-ex® technology and the new opportunities arising from the use of the innovative, modular TRP Reworker System.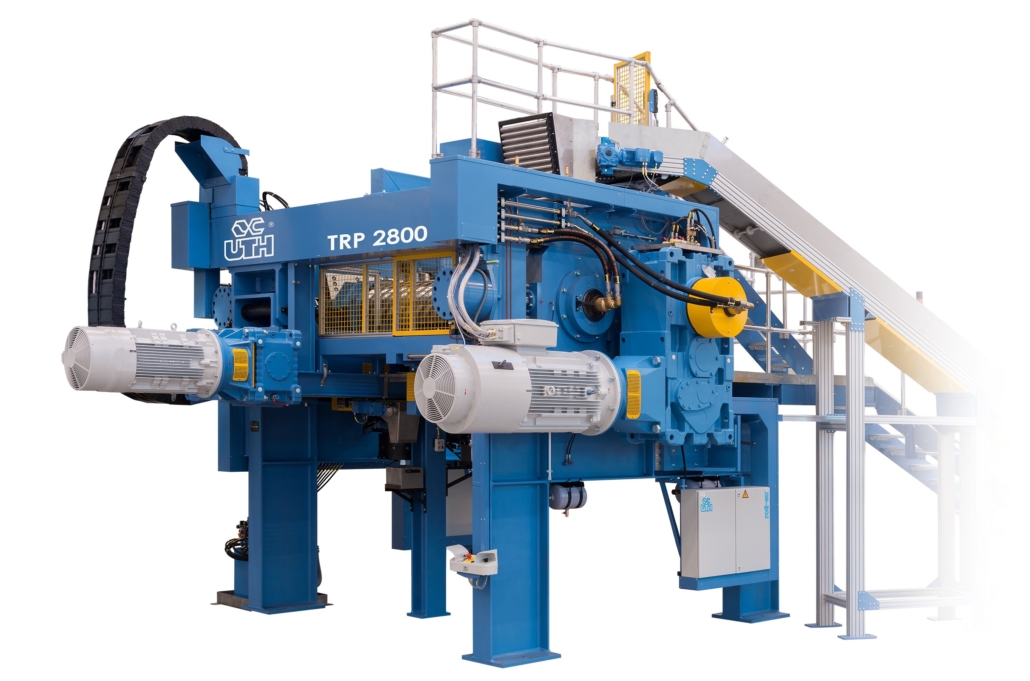 TRP Reworker System from UTH GmbH: A new technology for the economical reworking of material in rubber processing
https://uth-gmbh.com/wp-content/uploads/2020/01/TRP_komplett_bearbeitet.jpg
3153
4724
ckoenig
https://uth-gmbh.com/wp-content/uploads/2019/04/uth-gmbh-logo.jpg
ckoenig
2020-01-06 18:18:36
2020-01-06 18:23:29
35 years of innovation: UTH introduces new technology for the economical reworking of material in rubber processing