Fine Mesh Straining of Rubber Compounds for the Highest Requirements
Innovative solutions for the gentle and clean processing of rubber- and silicone compounds at the Expo K 2019, from 16. – 23. October 2019, in Dusseldorf.
At stand no. D41, Hall 15, UTH GmbH from Fulda/Germany will be presenting its extended product range. In addition to the proven roll-ex® gear pump technology and innovative roll-ex® fine mesh straining solutions, this includes current developments such as the TRP (Two-roll Plasticiser) for rework processing, polymer dosing system and roll-ex® MDSE technology for silicone compounding.
Our main focus is the presentation of a highly cost-effective and innovative solution for the fine mesh straining of final rubber- and silicone compounds. This subject is highly topical in view of the fact that rubber processing presents enormous challenges to rubber manufacturers. The demand is for products of the highest quality as well as greater cost-effectiveness.
The roll-ex® extrusion system developed by UTH has become a benchmark for fine mesh straining of rubber compounds worldwide: the proven roll-ex® gear pump technology permits the particularly gentle extrusion of rubber and silicone and an easy, quick compound change. UTH's innovative solutions are used in different areas of the rubber manufacturing, for example in complete offline straining cells (consisting of strainer, strip cooler and stacking and packing device) or in the mixing line for final compounds. In the process, the modular roll-ex® system can be combined with a two-roll feeder (TRF), a screw feeder (SF) or a conical twin screw feeder (DSE).
Apart from fine mesh straining, precise extrusion is another primary application of roll-ex® gear extruders and gear pumps for which high working pressures of up to 800 bar can be applied. UTH can offer, among other things, system solutions (including the supply of complete lines) for the manufacture of rubber-coated wire, yarn or fibre components. Depending on the particular application and requirements UTH can provide these machines in different customer-specific designs. The range of intelligent upstream and downstream equipment, which enables seamless integration in mixing lines of all sizes, is just as much a part of the scope of supply as the comprehensive after sales service.
Using an exhibit to explain the process, UTH will be providing further information about the particular benefits and possible applications of roll-ex® gear pump technology and innovative fine mesh straining solutions.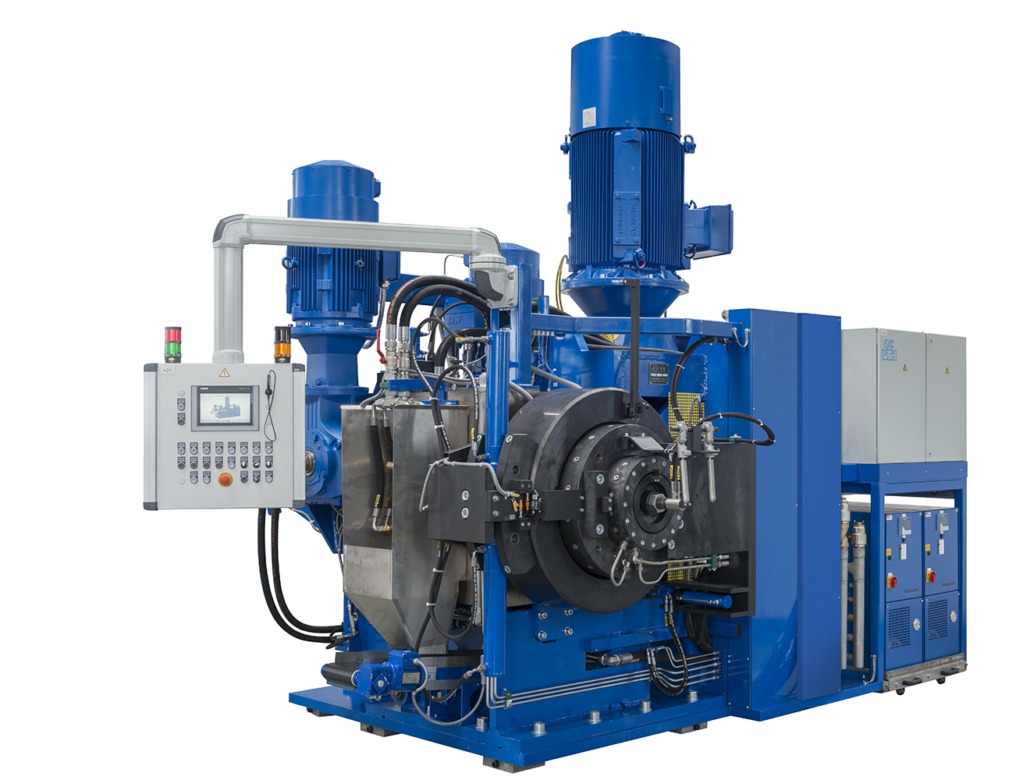 https://uth-gmbh.com/wp-content/uploads/2019/02/UTH_ROLL-EX_220_TRF.jpg
3165
3453
ckoenig
https://uth-gmbh.com/wp-content/uploads/2019/04/uth-gmbh-logo.jpg
ckoenig
2019-07-31 09:14:56
2019-09-03 09:15:33
Fine Mesh Straining of Rubber Compounds for the Highest Requirements